Makeup Remover Cleaning Wet Wipe Features

1) Non-irritating, non-staining formula
2) Remove the cosmetic thoroughly
3) Stay cool during or refreshing after
4) Odor encapsulating technology deals with unpleasant odors
5) Alcohol-free, hypoallergenic-safe for the most delicate adult skin
6)Without Alcohol,cleaning and moisturizing your safely without any comfortableness.
7) Widely and conveniently using for skin cleaning:face,neck,hand,body,etc.
8)Environmentally packing, have the ability to prevent the radiation and nutrients and nutrients losing.

Product Description
Natural Makeup Remover Facial Cleansing Wipes are soft cloths soaked in a cleansing emulsion, formulated to remove makeup and other skin impurities from the eyes, face, and neck. Wipes effectively deep clean and moisturize in one simple step to leave skin feeling soft, clean & refreshed, smooth and elastic. Just as beneficial as washing your face, but with less mess! The rose formula is perfectly suited to dry and sensitvie skins.

Features:
1) The Makeup remover wipes are made of embossed spunlace nonwoven fabric.
2) Easy to use at home and compact to take anywhere for easy facial cleaning. Moisturise and leaves skn soft and clean.
3) Removes makeup leaving skin pure, soft and fresh.
4) Our facial cleansing wipes gently cleanse and remove waterproof makeup effectively.

Product Name: Non-Irritant Makeup Remover Cleaning Wet Wipe
Biodegradable Female Wet Wipes
Organic gentle wet wipes
Female Cleansing wet wipes
Material: Nonwoven fabric-spunlace
Weight: 30-80gsm
Sheet size: 16*16cm, 15*20cm, 14*19cm, 18*20cm,20*30cm,etc. Customized
Packaging: 8pcs/bag,40pcs/bag,80pcs/bag,120pcs/bag,150pcs/bag,Customized
Package material: PET+PE, OPP+PET+PE, PET+CPP,OPP+PE
Fragrance : Pomegranate, Chamomile, Aloe Vera or Fragracne Free, Customized
MOQ: 10,000-100,000bags
Lead time: 30days after the artwork is confirmed and deposit is received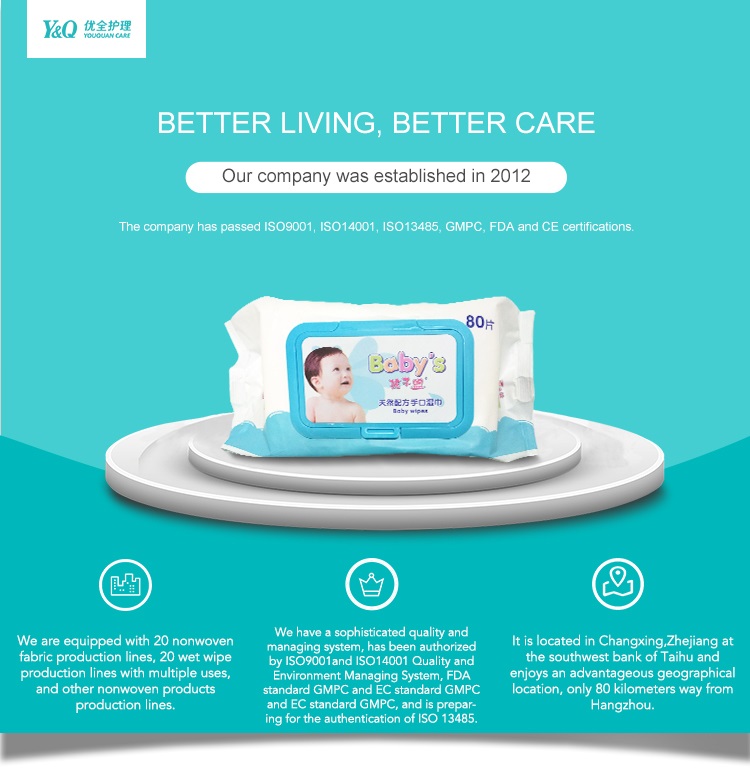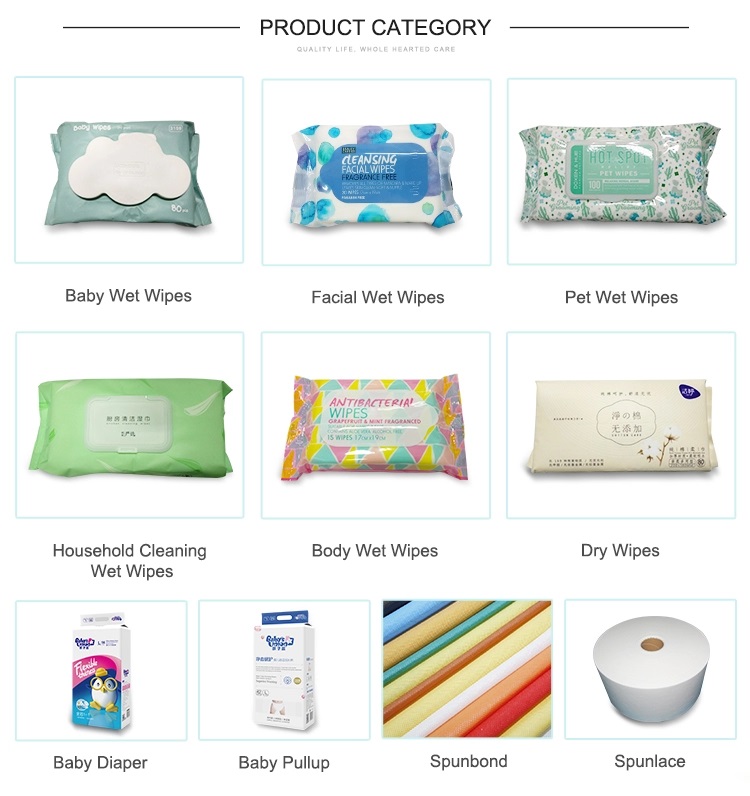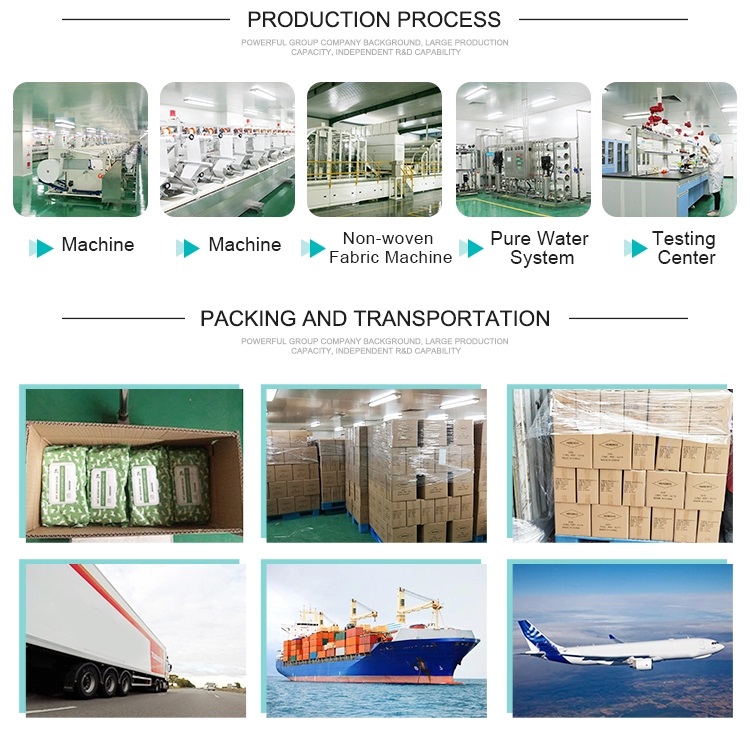 Q:Our company is trading company or factory?
A: We are factory, our factory is in Huzhou city, Zhejiang province, welcome to visit our
factory!
Q:Our products are manual or automatic production packing?
A:We have 8 wet wipe production line, wet wipe from cutting to add ingredient to packing all by machine!
Q:Compare with other wet wipe factory, what advantages we have?
A:We have 12 non-woven production line, our price and quality is more competitive!
Q:Does our ingredient safe?
A:Our ingredient meets China and Europe standard, will not harm our skin!
Q:If your order quantity didn't meet our MOQ, how to solve?
A:Welcome to contact us, we will tell you how to solve!