1) 100% Bamboo material, very gentle, no sensitive, super soft and self antibacterial. Thick,extra soft & gentle wet wipes are available in different scents leaving the skin feeling refreshed and fragrant for a long time.

2) Flushable material is made from viscose and woodpulp, can soon be flushed in toilet. Won't stuck the pipe and Sewer.
3)Extra absorbnet wet wipes contain antibacterial &antiseptic properties to protect the skin from germs,leaving skin smooth and sily soft.

4)Useful as a smart&effective option for moisturizing and sanitizing hands, mouth&general body as well as cleaning baby's teether,toys&utensils.

5)Gentle enough to use at every nappy change or at feeding and play times.

6)Each wipe contain baby lotion that helps to prevent causes of nappy rash, giving the baby good comfort.

7)Specially formulated to ensure the health of baby's delicate & sensitive skin and maintain complete well being of baby.

8)The multi-purpose product can be used any time &any where for new born babies,kids and adults too.

Product Name: Non Chemical Private Label Facial Cleaning Wet Wipes
Biodegradable Female Wet Wipes
Organic gentle wet wipes
Female Cleansing wet wipes
Material: Nonwoven fabric-spunlace
Weight: 30-80gsm
Sheet size: 16*16cm, 15*20cm, 14*19cm, 18*20cm,20*30cm,etc. Customized
Packaging: 8pcs/bag,40pcs/bag,80pcs/bag,120pcs/bag,150pcs/bag,Customized
Package material: PET+PE, OPP+PET+PE, PET+CPP,OPP+PE
Fragrance : Pomegranate, Chamomile, Aloe Vera or Fragracne Free, Customized
MOQ: 10,000-100,000bags
Lead time: 30days after the artwork is confirmed and deposit is received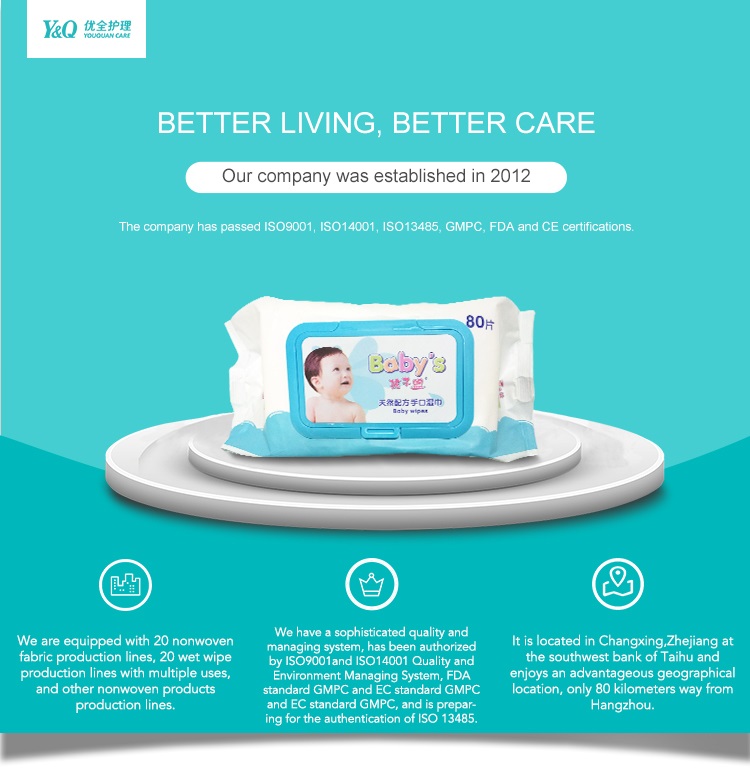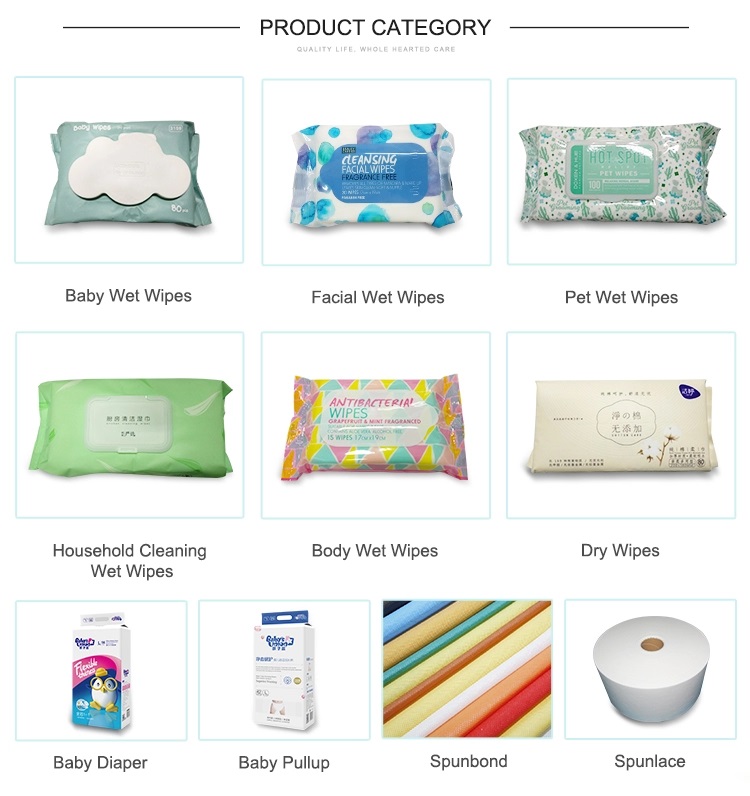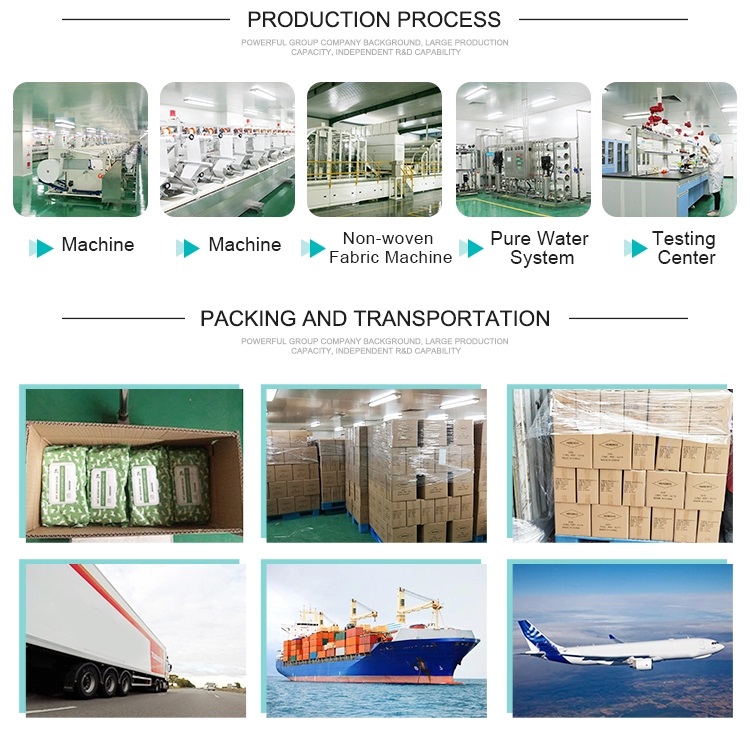 Q:Our company is trading company or factory?
A: We are factory, our factory is in Huzhou city, Zhejiang province, welcome to visit our
factory!
Q:Our products are manual or automatic production packing?
A:We have 8 wet wipe production line, wet wipe from cutting to add ingredient to packing all by machine!
Q:Compare with other wet wipe factory, what advantages we have?
A:We have 12 non-woven production line, our price and quality is more competitive!
Q:Does our ingredient safe?
A:Our ingredient meets China and Europe standard, will not harm our skin!
Q:If your order quantity didn't meet our MOQ, how to solve?
A:Welcome to contact us, we will tell you how to solve!