Features:

1.Pre-moistrned

2.Especially for driving bites away

3.Apply topically as needed to cleanse intened area

4.Discard after single use and keep out of reach of children unless under adult supervision.

Factory Price Isopropyl Alcohol pad and alcohol wipes 60*30mm

Description:
Fast Care Antiseptic 70% Isopropyl Alcohol Swab,soaked with the disinfectant, isopropanol 70%.They are used for local skin disinfection and cleaning before injections.

A box of 100 single-use alcohol pads for skin cleansing and hygiene.

Each alcohol wipe is individually wrapped in seal foil pouches for freshness and contains 70% isopropyl alcohol.

Alcohol pads must be used correctly if they are to reduce bacterial load on the skin prior to injection.



It is recommended to only swab in one direction with the alcohol pad because during the first wipe, the pad will become contaminated, and if it is then wiped back over the site the bacteria and skin cells it has picked up will be deposited back to the intended cleansing site.



It is also recommended to allow the skin to dry naturally as the bactericidal effect of the alcohol pad occurs when the alcohol is partially absorbed by the cell walls of the bacteria, as the alcohol evaporates, it destroys the cell walls, and the bacteria die. Any sort of physical drying of the skin prevents this from happening, and also runs the risk of contamination.


Product Name: Medical use cotton material 99% alcohol pad wipes
Biodegradable Antibacterial wet wipes
Organic gentle wet wipes
Disinfecting wet wipes
Material: Nonwoven fabric-spunlace
Weight: 30-80gsm
Sheet size: 16*16cm, 15*20cm, 14*19cm, 18*20cm,20*30cm,etc. Customized
Packaging: 8pcs/bag,40pcs/bag,80pcs/bag,120pcs/bag,150pcs/bag,Customized
Package material: PET+PE, OPP+PET+PE, PET+CPP,OPP+PE
Fragrance : Pomegranate, Chamomile, Aloe Vera or Fragracne Free, Customized
MOQ: 10,000-100,000bags
Lead time: 30days after the artwork is confirmed and deposit is received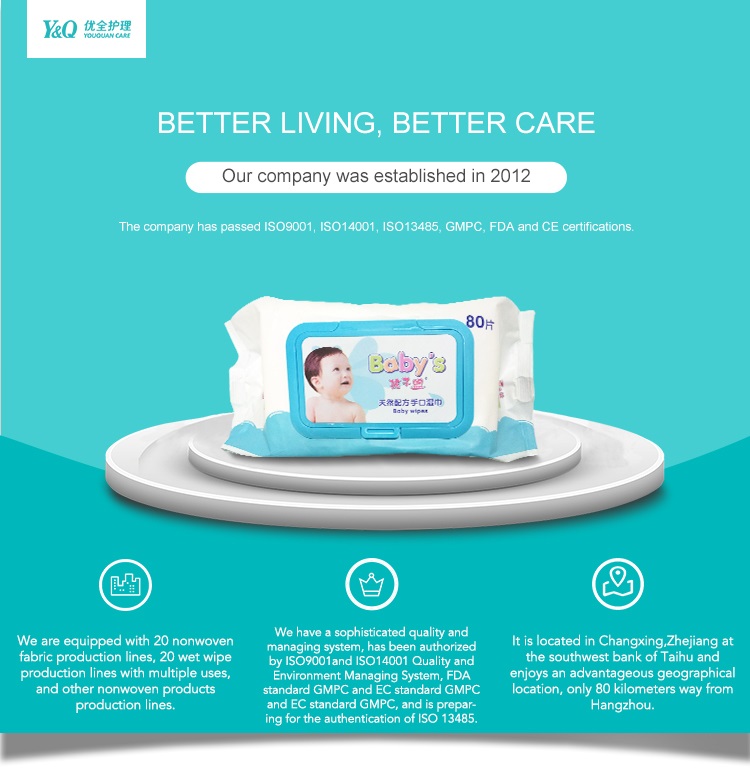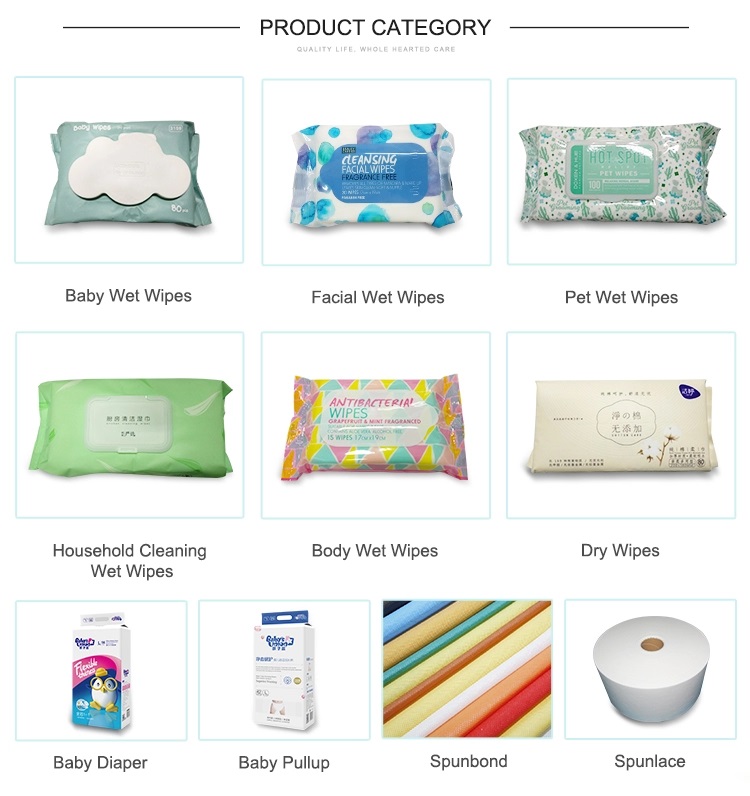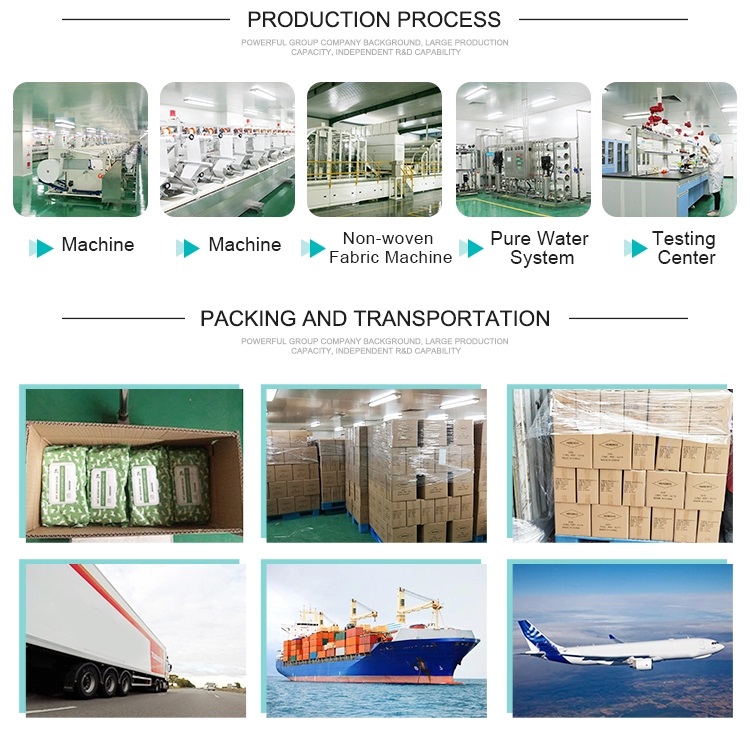 Q:Our company is trading company or factory?
A: We are factory, our factory is in Huzhou city, Zhejiang province, welcome to visit our
factory!
Q:Our products are manual or automatic production packing?
A:We have 8 wet wipe production line, wet wipe from cutting to add ingredient to packing all by machine!
Q:Compare with other wet wipe factory, what advantages we have?
A:We have 12 non-woven production line, our price and quality is more competitive!
Q:Does our ingredient safe?
A:Our ingredient meets China and Europe standard, will not harm our skin!
Q:If your order quantity didn't meet our MOQ, how to solve?
A:Welcome to contact us, we will tell you how to solve!