Baby Diaper Features:
1) Super Absorbent Core: high quality imported SAP,fluff pulp can keep skin always dry.
2)Leak Guard & Leg Cuff: make sure no side leakage from thigh.
3) PE Film Backsheet & Clothlike Backsheet: breathable film ensures driness and avoid diaper rash, have various kinds of cute printing to choose from
4) PP Sticky Tapes &Magic Tapes: Refastenable for many times to adjust the tightnss of diaper
5) Blue Core: spread the urine quickly to absorbent core.
6) Wetness Indicator: wetness indicator fades out when nappy is wet, helps mommy to check and change nappy.
7) Elastic Waistband: provide a comfortable fit for baby ,and prevent urine back leakage.

Product Name: PE Back Sheet Disposable Baby Diapers With PLUP
Bamboo biodegradable Baby Diapers With PLUP
Organic gentle Baby Diapers With PLUP
Ultra-soft Baby Pull-up Diapers With PLUP
Material: Spunbond, SAP, SMS, 3D Leak guard, Breathable PE Film
Size: 300*400mm,325*440mm,325*480mm, 345*545mm
Features: Super thin, Soft, Good absorption, Breathable
MOQ: 150,000pcs
Delivery date: 30 days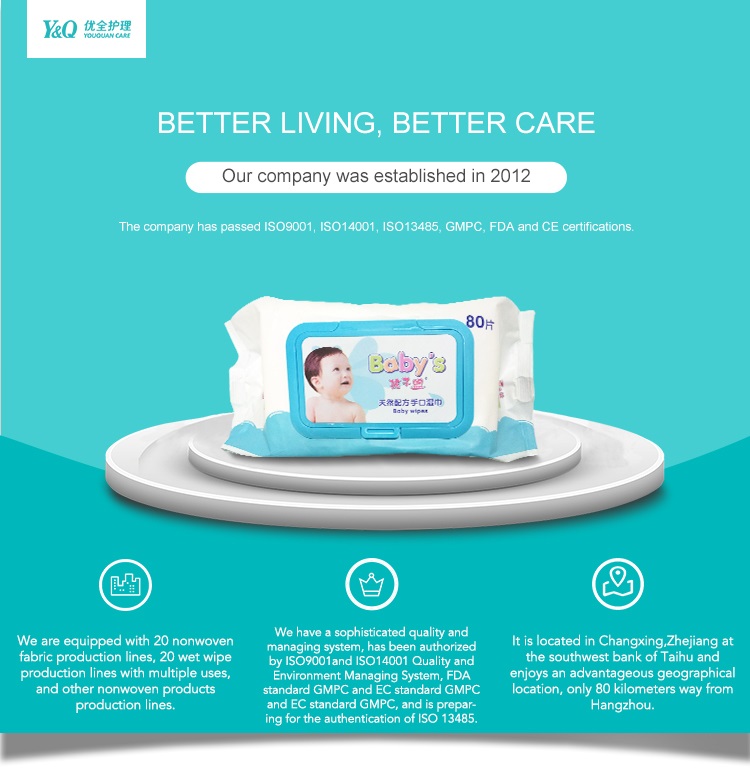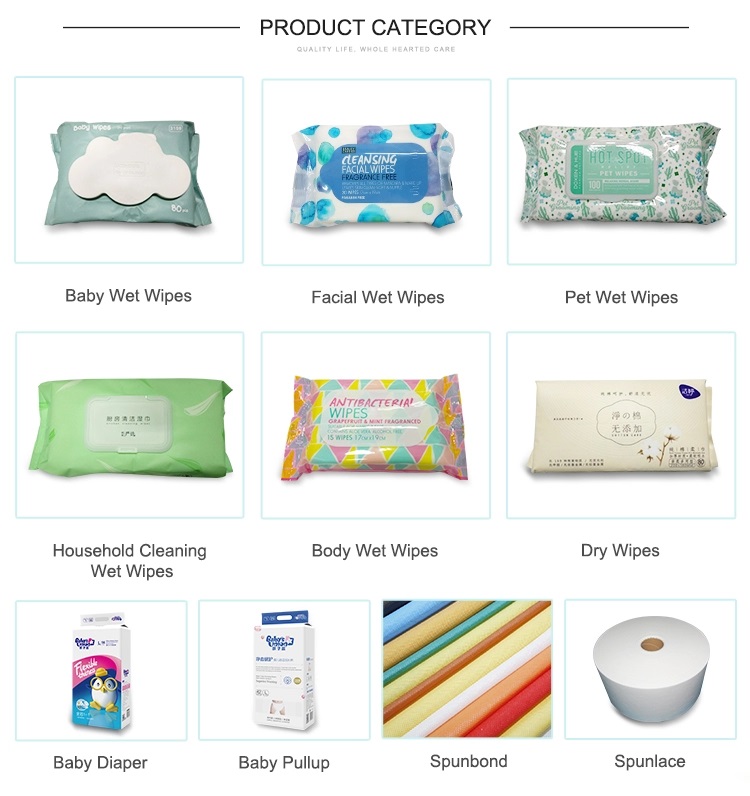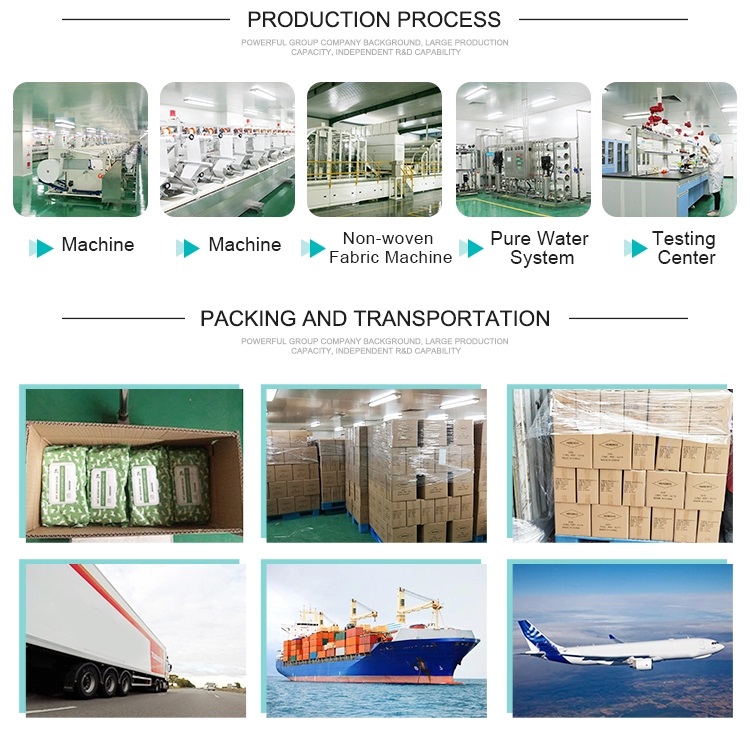 Q:Our company is trading company or factory?
A: We are factory, our factory is in Huzhou city, Zhejiang province, welcome to visit our
factory!
Q:Our products are manual or automatic production packing?
A:We have 8 wet wipe production line, wet wipe from cutting to add ingredient to packing all by machine!
Q:Compare with other wet wipe factory, what advantages we have?
A:We have 12 non-woven production line, our price and quality is more competitive!
Q:Does our ingredient safe?
A:Our ingredient meets China and Europe standard, will not harm our skin!
Q:If your order quantity didn't meet our MOQ, how to solve?
A:Welcome to contact us, we will tell you how to solve!