-Characteristic-

DISSOLVES STUBBORN MAKEUP: Our wipes can remove your heaviest, waterproof makeup and still leave skin soft and supple thanks to vitamin E.

MADE WITH RESPONSIBLE INGREDIENTS: Wipes are made with 100% viscose material, are safe for sensitive skin and are never tested on animals.

GOOD FOR YOUR SKIN: Our formula is silky – never greasy – and made with vitamin E to keep your skin hydrated. Safe for even sensitive skin types.

KEEP THEM ANYWHERE: Stash them in your desk drawer, gym bag, nightstand or car - anywhere you might need them!

Our products:

Floor cleaning roller
Floor cleaning wipes(Wet wipes, Dry wipes, Wax wipes,
Wipes for avoiding tick and bedbugs)
Kitchen cleaning wet wipes, Toilet cleaning wet wipes,
Hand sanitizer wet tissues,
Baby wipes, Senior and nursing care wet wipes and tissues,
Cleaning wipes for pet,
Kitchen paper, Kitchen paper box, Fried food(tempura) paper mat,
Best quality China dish cloth, Customized products....

Product Name: Eyes and Lips Waterproof Makeup Remover Wipes
Biodegradable Female Wet Wipes
Organic gentle wet wipes
Female Cleansing wet wipes
Material: Nonwoven fabric-spunlace
Weight: 30-80gsm
Sheet size: 16*16cm, 15*20cm, 14*19cm, 18*20cm,20*30cm,etc. Customized
Packaging: 8pcs/bag,40pcs/bag,80pcs/bag,120pcs/bag,150pcs/bag,Customized
Package material: PET+PE, OPP+PET+PE, PET+CPP,OPP+PE
Fragrance : Pomegranate, Chamomile, Aloe Vera or Fragracne Free, Customized
MOQ: 10,000-100,000bags
Lead time: 30days after the artwork is confirmed and deposit is received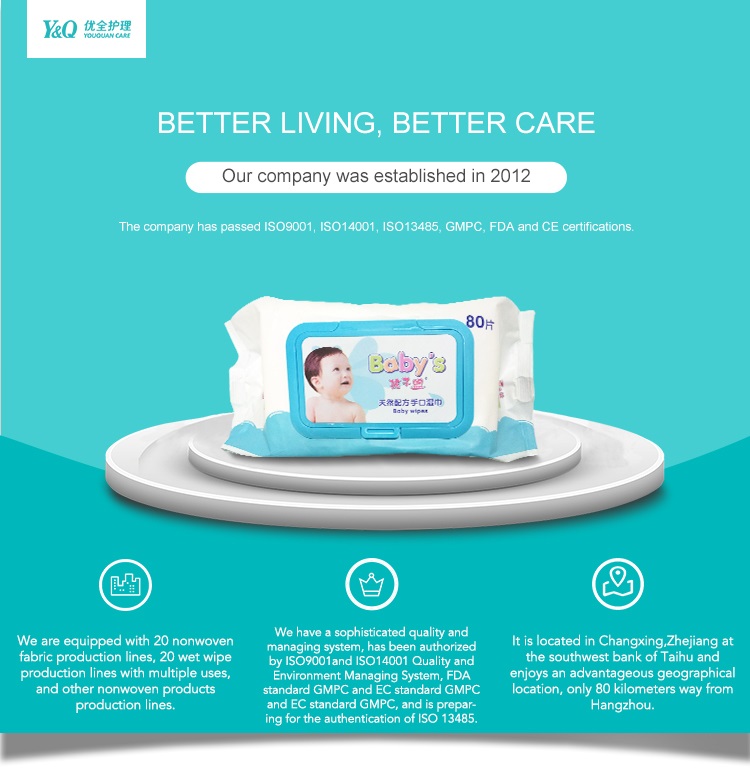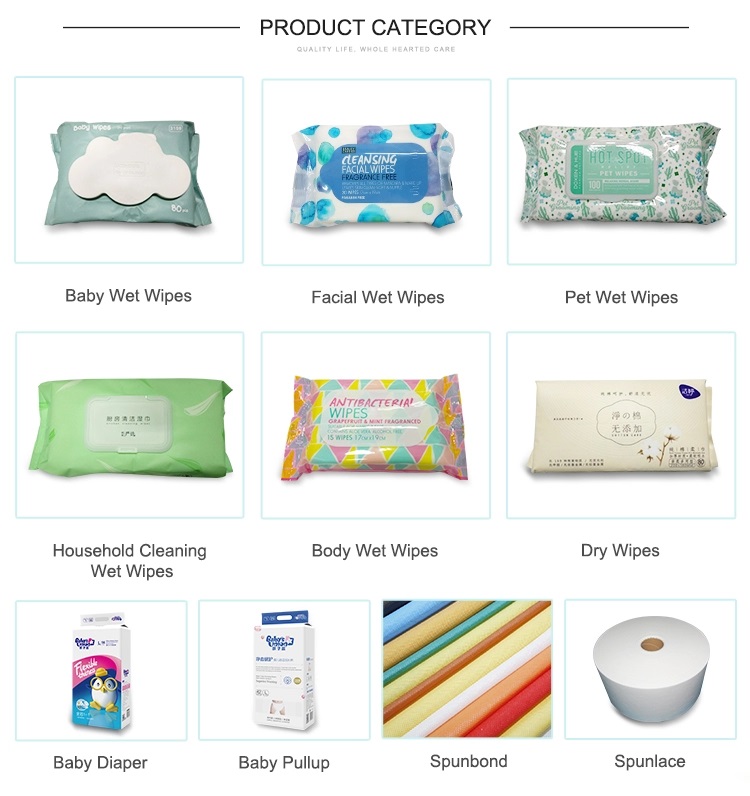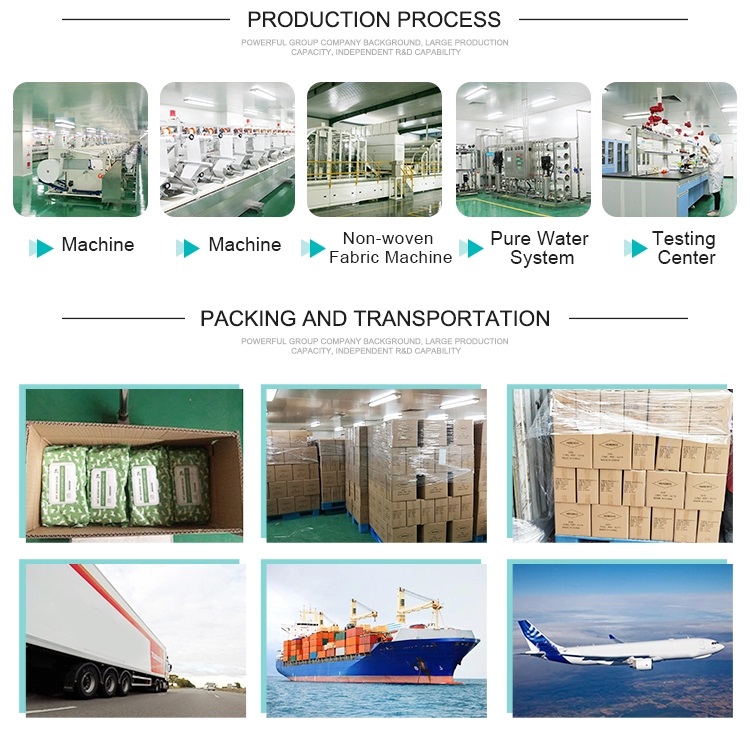 Q:Our company is trading company or factory?
A: We are factory, our factory is in Huzhou city, Zhejiang province, welcome to visit our
factory!
Q:Our products are manual or automatic production packing?
A:We have 8 wet wipe production line, wet wipe from cutting to add ingredient to packing all by machine!
Q:Compare with other wet wipe factory, what advantages we have?
A:We have 12 non-woven production line, our price and quality is more competitive!
Q:Does our ingredient safe?
A:Our ingredient meets China and Europe standard, will not harm our skin!
Q:If your order quantity didn't meet our MOQ, how to solve?
A:Welcome to contact us, we will tell you how to solve!