The main ingredients: RO pure water ,Spunlace non-woven fabric,Chlorhexidine Acetate,Green tea and mint extract, emollient.
* 100%cotton super soft Spunlace non-woven fabric
* Green tea fragrance
* Soft and Gentel
* It's alcohol-free,has passed the Skin irritation test
* Function : make your skin cool and refreshing.It can keep water and make the skin elastic.

Make up Remover Wet Wipe Advantages:
1) Non-irritating, non-staining formula
2) Remove the cosmetic thoroughly
3) Stay cool during or refreshing after
4) Odor encapsulating technology deals with unpleasant odors
5) Alcohol-free, hypoallergenic-safe for the most delicate adult skin
6)Without Alcohol,cleaning and moisturizing your safely without any comfortableness.
7) Widely and conveniently using for skin cleaning:Face,neck,hand,body,etc.
8)Environmentally packing, have the ability to prevent the radiation and nutrients and nutrients losing.

Make up Remover Wet Wipe Features:
-Silky soft,gentle&extra absorbent disposable cosmestic wet wipes can be used as 3in1-complete cleansing and skin care wipes
-Helps in cleansing ,toning and hydrating your skin,leaving it radiant and glowing
-Deep cleansing action and unwanted oils protecting aganinst blackhead and impurities
-Improves bloated area around the eyes
-Enriched with vitamin A,C&E and special moisturizing lotion
-Easy to remove persistent and waterproof makeup and sensitive skin parts quickly,;Eaving the skin feeling soft,smoth and fragrant
-Daily use makes your skin look more younger each day

Product Name: Custom Logo Makeup Remover Wipes Skin Cleaning Wipe
Biodegradable Female Wet Wipes
Organic gentle wet wipes
Female Cleansing wet wipes
Material: Nonwoven fabric-spunlace
Weight: 30-80gsm
Sheet size: 16*16cm, 15*20cm, 14*19cm, 18*20cm,20*30cm,etc. Customized
Packaging: 8pcs/bag,40pcs/bag,80pcs/bag,120pcs/bag,150pcs/bag,Customized
Package material: PET+PE, OPP+PET+PE, PET+CPP,OPP+PE
Fragrance : Pomegranate, Chamomile, Aloe Vera or Fragracne Free, Customized
MOQ: 10,000-100,000bags
Lead time: 30days after the artwork is confirmed and deposit is received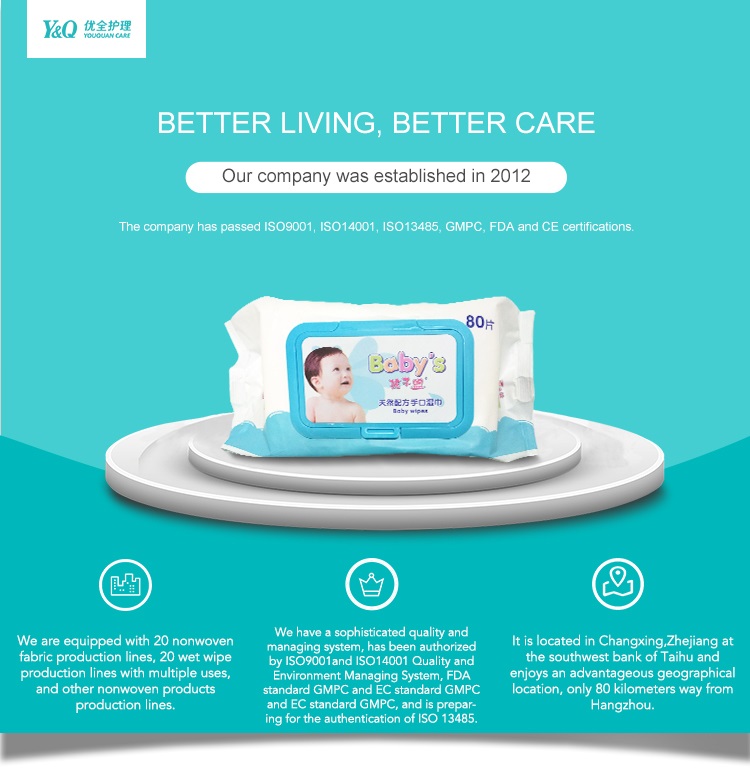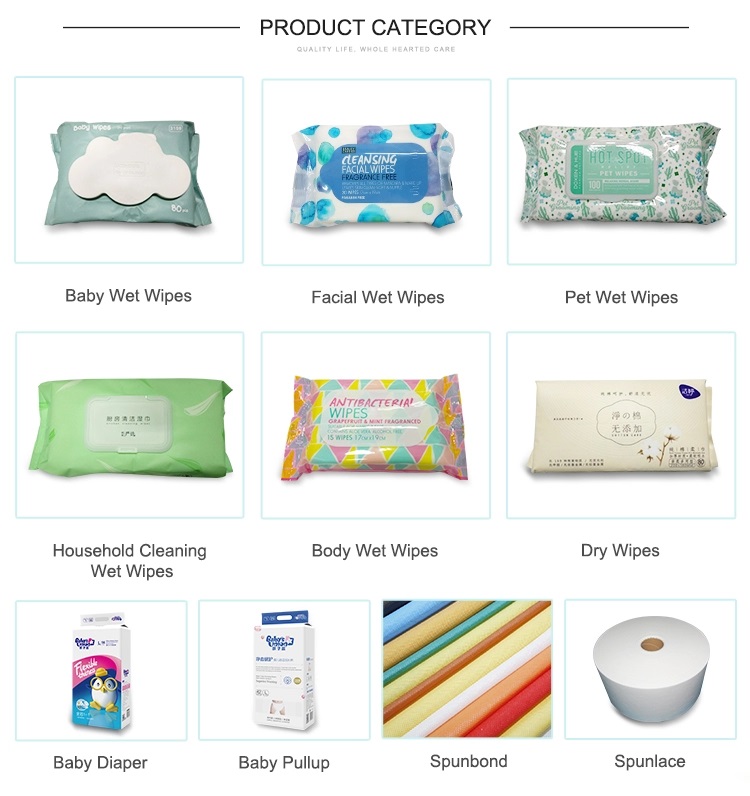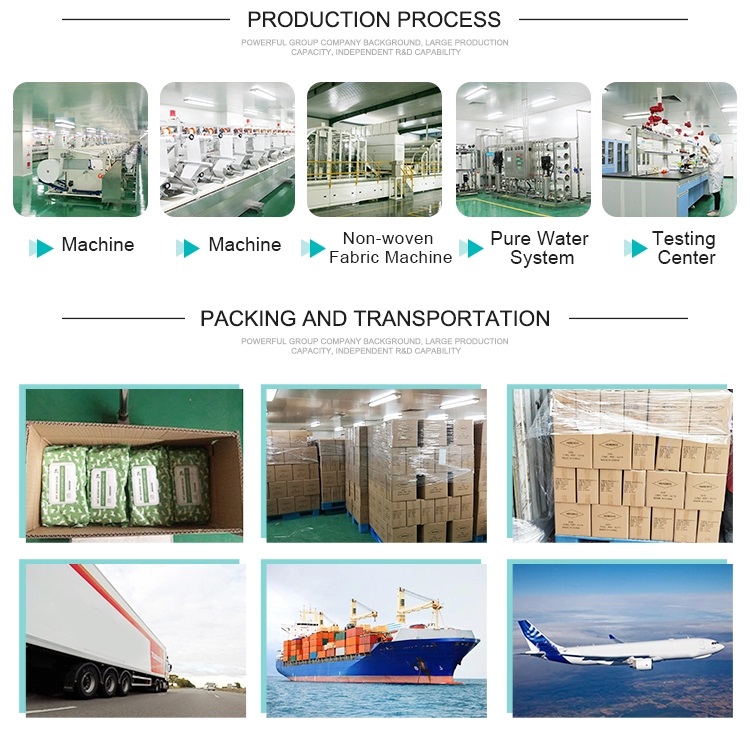 Q:Our company is trading company or factory?
A: We are factory, our factory is in Huzhou city, Zhejiang province, welcome to visit our
factory!
Q:Our products are manual or automatic production packing?
A:We have 8 wet wipe production line, wet wipe from cutting to add ingredient to packing all by machine!
Q:Compare with other wet wipe factory, what advantages we have?
A:We have 12 non-woven production line, our price and quality is more competitive!
Q:Does our ingredient safe?
A:Our ingredient meets China and Europe standard, will not harm our skin!
Q:If your order quantity didn't meet our MOQ, how to solve?
A:Welcome to contact us, we will tell you how to solve!