High grade non-woven, more thicker, softer and tender for cleaning;
Gentle enough for baby's delicate skin, hands, and face, no viscous feeling after using;
Hypoallergenic natural formula contains aloe vera and Vitamin E, can effectively maintain moisture on baby's skin;
Chlorine free, alcohol free, and unscented;
Convenient packing provides a quick and easy way to take baby on the way.

advantages

1) Germ killing rate reaches 99.999%...

2) PH balanced and dermatological tested to gently cleanse baby's skin.



3) Soft, gentle, high quality spun-lace with moisturizer and gentle fragrance



4) Alcohol free,all with non-toxic materials



5) Size: different sizes are available



6) Fragrances: different fragrance is available, such as rose, lemon, chamomile,

green tea, peach, green grape, grapefruit, apple, orange



7) the material and packing can be change as customers requirement



8)Environmentally packing, have the ability to prevent the radiation and nutrients and nutrients losing.

Product Name: Disinfectant medical cleaning alcohol wipes
Biodegradable Antibacterial wet wipes
Organic gentle wet wipes
Disinfecting wet wipes
Material: Nonwoven fabric-spunlace
Weight: 30-80gsm
Sheet size: 16*16cm, 15*20cm, 14*19cm, 18*20cm,20*30cm,etc. Customized
Packaging: 8pcs/bag,40pcs/bag,80pcs/bag,120pcs/bag,150pcs/bag,Customized
Package material: PET+PE, OPP+PET+PE, PET+CPP,OPP+PE
Fragrance : Pomegranate, Chamomile, Aloe Vera or Fragracne Free, Customized
MOQ: 10,000-100,000bags
Lead time: 30days after the artwork is confirmed and deposit is received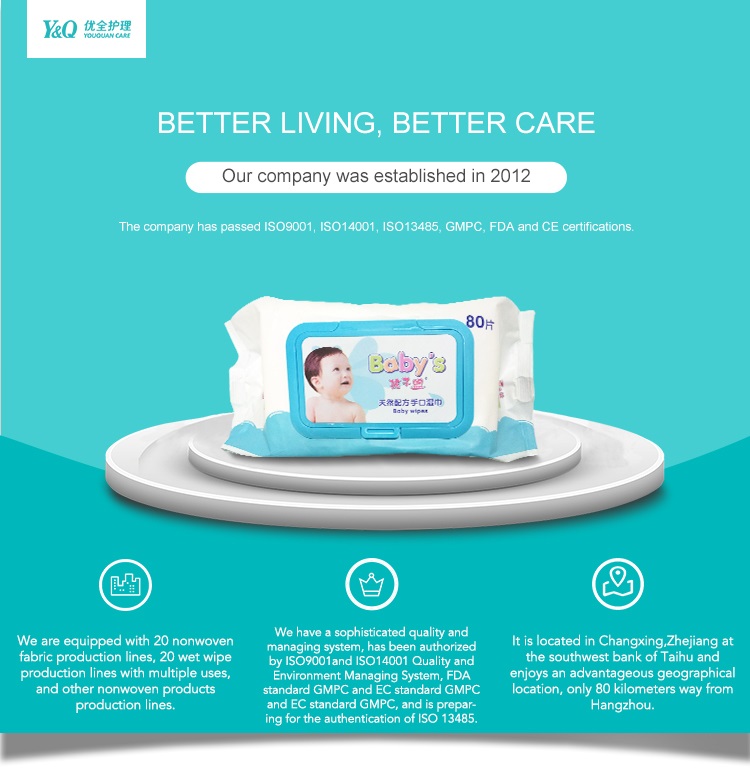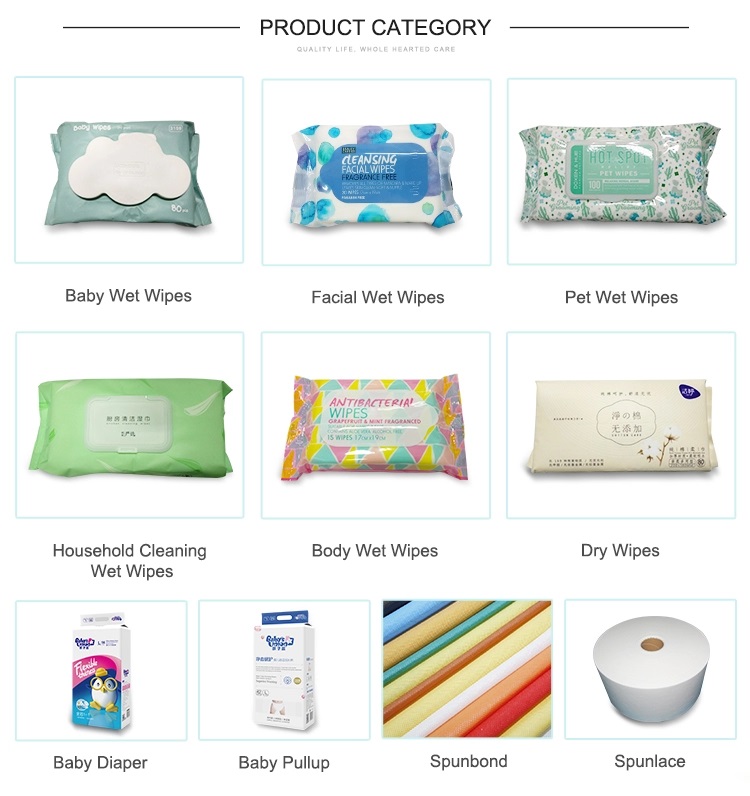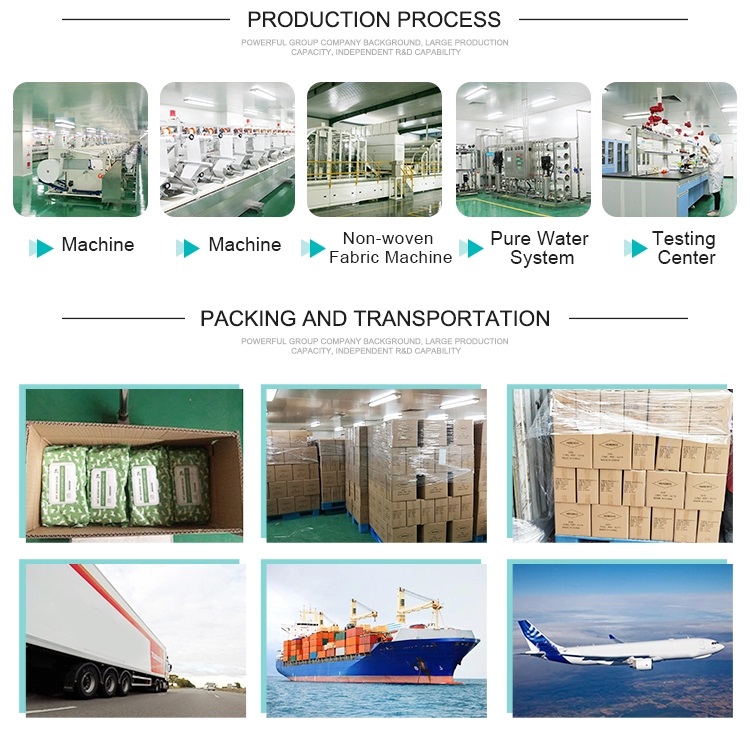 Q:Our company is trading company or factory?
A: We are factory, our factory is in Huzhou city, Zhejiang province, welcome to visit our
factory!
Q:Our products are manual or automatic production packing?
A:We have 8 wet wipe production line, wet wipe from cutting to add ingredient to packing all by machine!
Q:Compare with other wet wipe factory, what advantages we have?
A:We have 12 non-woven production line, our price and quality is more competitive!
Q:Does our ingredient safe?
A:Our ingredient meets China and Europe standard, will not harm our skin!
Q:If your order quantity didn't meet our MOQ, how to solve?
A:Welcome to contact us, we will tell you how to solve!