Nail Polish Remover Wipe Features
Disposable wet wipes directly used as nail Polish remover.
Leaves the nail perfectly cleaned and glowing after use.
Contains special oiling formula that moisturizes the nails.
Protects the nails from becoming dull and yellowish.
Effective on all kind of nail paints.
Easy to use and convenient to carry anytime & anywhere

Nail Polish Remover Wipe Specifications
Nail Polish remover wipes are made from spunlace with high quality and effective lotion, both the embossed wipe and soft lotion made it remove Polish from all ten nails in seconds. Remove nail varnish fast and softly without attacking the nails. Easy and convenient to use
Material: Spunlace 50/50, embossed cross wipe
Advantage
Soft & Gentle to all skins
Leave no fibres on the skin when handing
Ideal for removing nail polish
Perfect for removal of make-up
Details : Nail Polish Remover Pads come with 10 individual pads. One pad cleans all 10 nails, quickly and easily.

How to Use-
Use saturated pad to gently remove polish, leaving your nails clean. The formula conditions cuticles and nails. Wash hands before and after use.


Product Name: Alcohol Free Nail Polish Remover Towels
Biodegradable Female Wet Wipes
Organic gentle wet wipes
Female Cleansing wet wipes
Material: Nonwoven fabric-spunlace
Weight: 30-80gsm
Sheet size: 16*16cm, 15*20cm, 14*19cm, 18*20cm,20*30cm,etc. Customized
Packaging: 8pcs/bag,40pcs/bag,80pcs/bag,120pcs/bag,150pcs/bag,Customized
Package material: PET+PE, OPP+PET+PE, PET+CPP,OPP+PE
Fragrance : Pomegranate, Chamomile, Aloe Vera or Fragracne Free, Customized
MOQ: 10,000-100,000bags
Lead time: 30days after the artwork is confirmed and deposit is received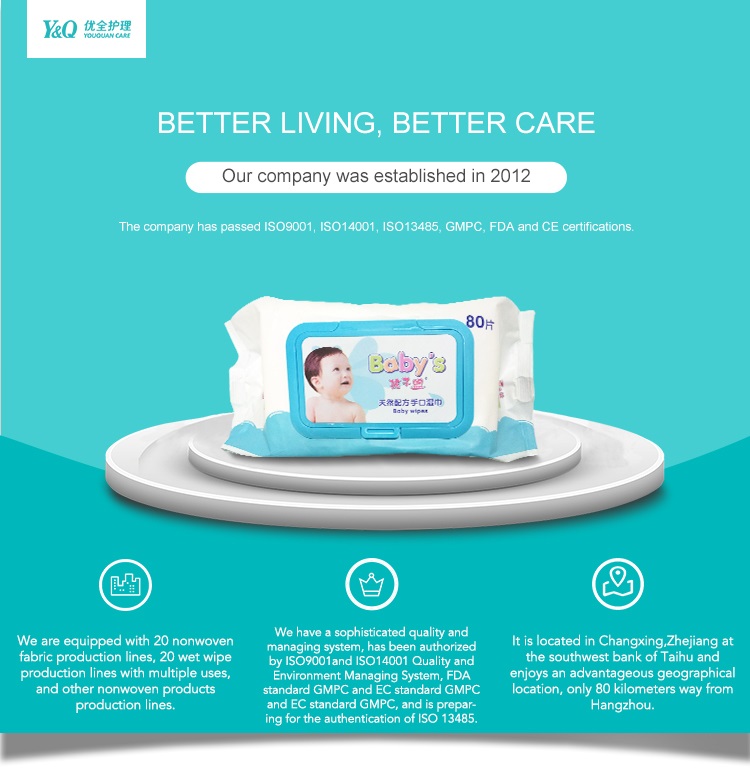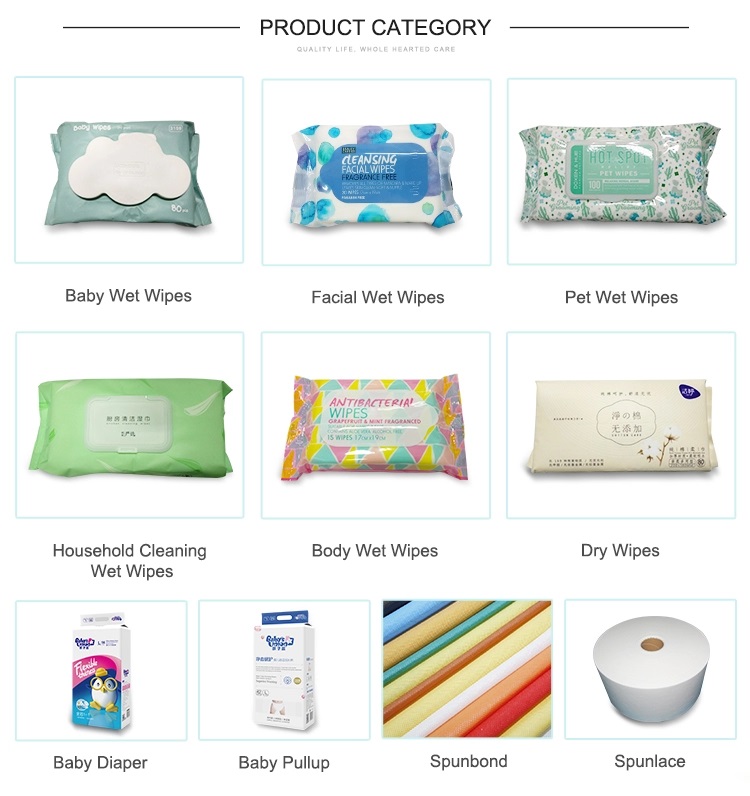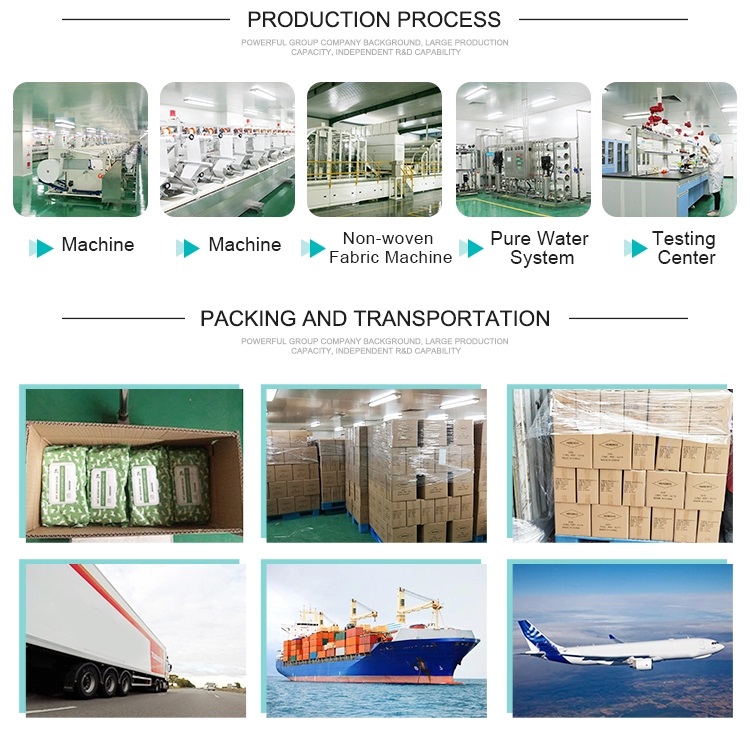 Q:Our company is trading company or factory?
A: We are factory, our factory is in Huzhou city, Zhejiang province, welcome to visit our
factory!
Q:Our products are manual or automatic production packing?
A:We have 8 wet wipe production line, wet wipe from cutting to add ingredient to packing all by machine!
Q:Compare with other wet wipe factory, what advantages we have?
A:We have 12 non-woven production line, our price and quality is more competitive!
Q:Does our ingredient safe?
A:Our ingredient meets China and Europe standard, will not harm our skin!
Q:If your order quantity didn't meet our MOQ, how to solve?
A:Welcome to contact us, we will tell you how to solve!