Pet antibacterial cleansing wipes
quick bath wipes for pets
wipe away feline coat odors and condition your pet's skin and hair coat
natural grooming wipes for dogs cats naturally eliminate pet odors between bath
clean face, fresh mouth, healthy paws
Application:
For cats, for dogs, other pets
Type:
Pet cleaning & grooming products
Dog grooming wipes, cat grooming wipes
Size And Packing:
10x13cm, 15x10cm, 20x15cm, etc
Tubs, canisters, flow pack, single sachets

Features
1. Smooth surface,Super absorbent of water and other liquid.

2. Soft and comfortable feeling,safely used,no allergic reactions to pets'skin.

3. Can be used to clean pets's hair,claw.

4. Disposable products,clean and healthy.

Product Name: 100% Natural antibacterial cleansing deodorant pet wipes
Biodegradable Unscented pet wet wipes
Organic Pet Grooming wet wipes
Pet cleaning wet wipes
Material: Nonwoven fabric-spunlace
Weight: 30-80gsm
Sheet size: 16*16cm, 15*20cm, 14*19cm, 18*20cm,20*30cm,etc. Customized
Packaging: 8pcs/bag,40pcs/bag,80pcs/bag,120pcs/bag,150pcs/bag,Customized
Package material: PET+PE, OPP+PET+PE, PET+CPP,OPP+PE
Fragrance : Pomegranate, Chamomile, Aloe Vera or Fragracne Free, Customized
MOQ: 10,000-100,000bags
Lead time: 30days after the artwork is confirmed and deposit is received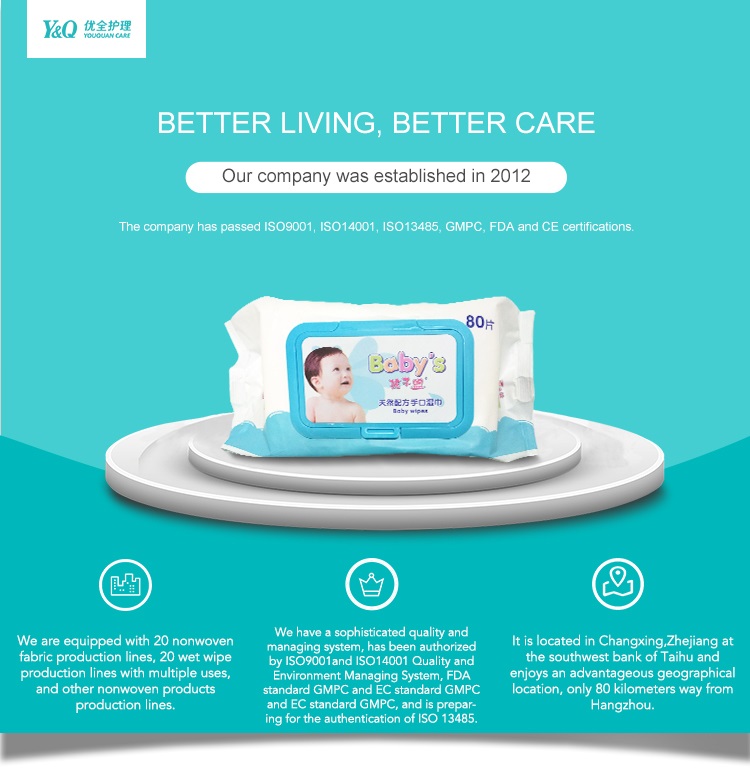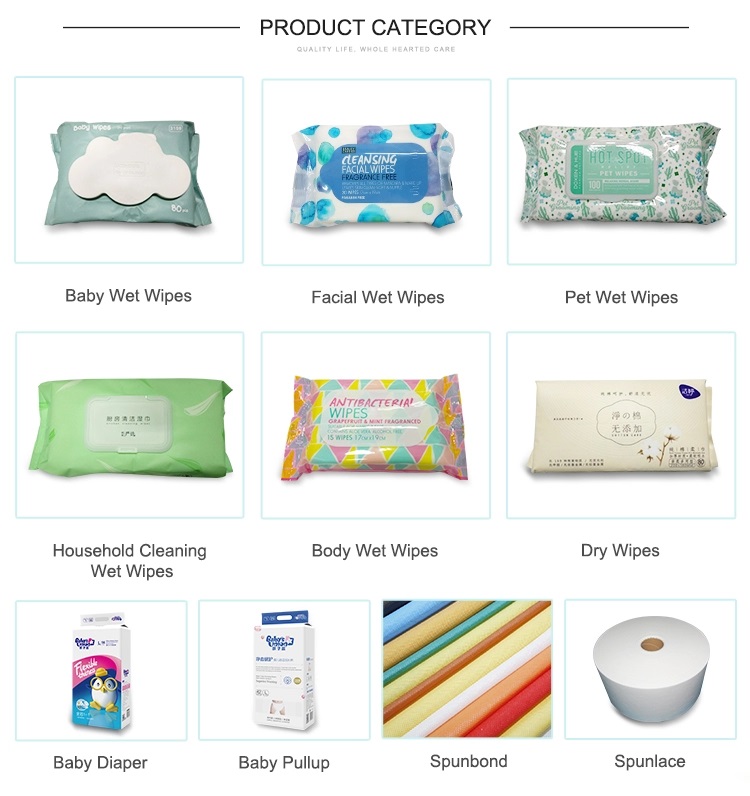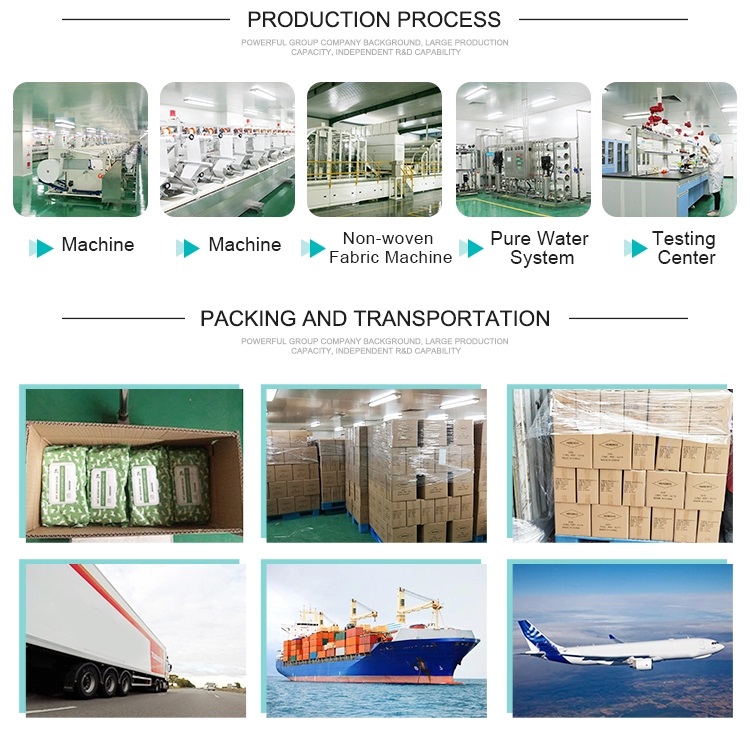 Q:Our company is trading company or factory?
A: We are factory, our factory is in Huzhou city, Zhejiang province, welcome to visit our
factory!
Q:Our products are manual or automatic production packing?
A:We have 8 wet wipe production line, wet wipe from cutting to add ingredient to packing all by machine!
Q:Compare with other wet wipe factory, what advantages we have?
A:We have 12 non-woven production line, our price and quality is more competitive!
Q:Does our ingredient safe?
A:Our ingredient meets China and Europe standard, will not harm our skin!
Q:If your order quantity didn't meet our MOQ, how to solve?
A:Welcome to contact us, we will tell you how to solve!