Features
1)Top sheet with Non-woven ,make baby feel very comfortable,keep baby's skin dry.
2)PP side tape,PE back sheet.

3)Leak guard can better avoid leaking

4)Imported Pulp and SAP can absorbs fluid instantly, prevent rewet and leakage completely

5) Style, color, size, weight, material and packing can be customized.

Advantages
1)Factory with ISO certificate,
2)With good quality&reasonable price,
3)With imported SAP& pulp,
4)Fast delivery, and load more and tightly without space to waste,
5)Welcome OEM; OEM baby diaper&your own brand service offered,
6)Free packing design service offered.
Features:

1. Super absorbing polymer (SAP) and the super absorbent fluff pulp.

It has the strong absorption effect, letting the baby's skin dry and comfortable.
2. With three-dimensional liquid proof layer.

It is soft and close-fitting, effectively preventing the side leakage of urine.
3. Dry and soft cotton surface is made of non-woven fabric, with quick absorption,

Which is breathable and will keep the surface fresh and natural.
4. Good ventilation air layer

It can timely send out hot air and moisture, effectively reducing risk of diaper rash.
5. With the function of wet display,

It can sweetly remind the mothers timely change diapers.
6. 360° cotton elastic waistband

That fit baby's waist perfectly, make baby very comfortable.

Product Name: 100%Cotton High Absorbency Baby Diaper With SAP
Bamboo biodegradable Baby Diapers With SAP
Organic gentle Baby Diapers With SAP
Ultra-soft Baby Diapers With SAP
Material: Spunbond, SAP, SMS, 3D Leak guard, Breathable PE Film
Size: 300*400mm,325*440mm,325*480mm, 345*545mm
Features: Super thin, Soft, Good absorption, Breathable
MOQ: 150,000pcs
Delivery date: 30 days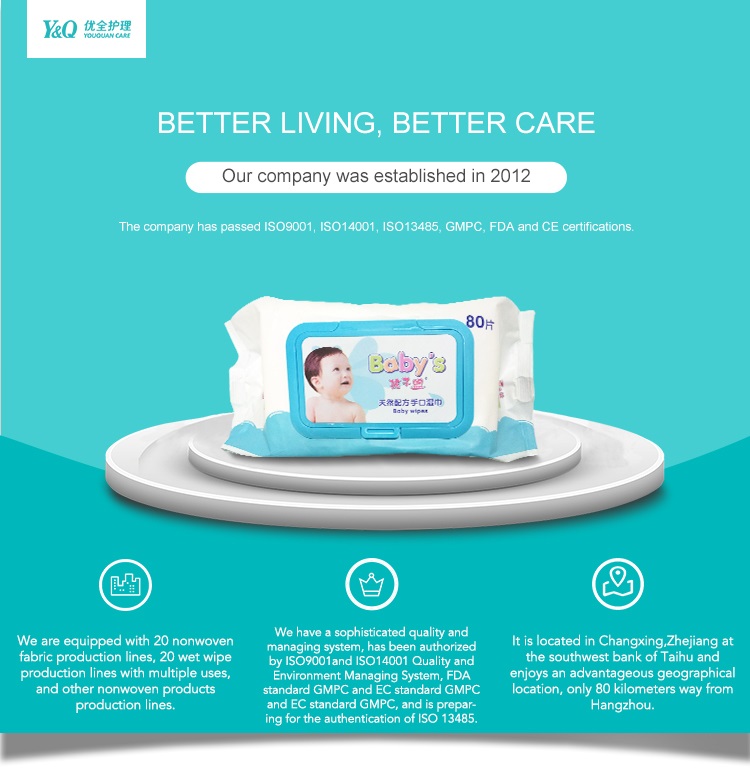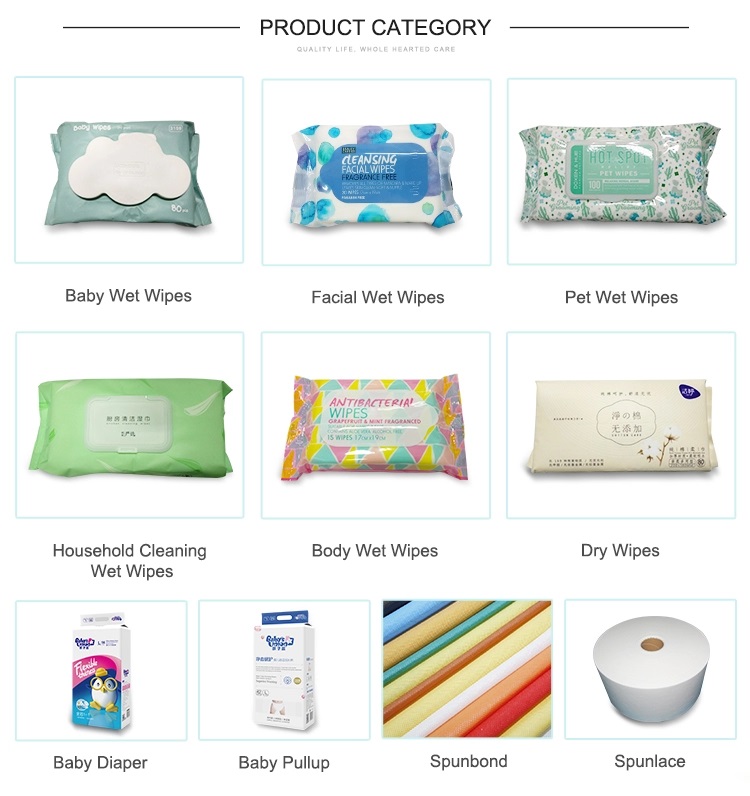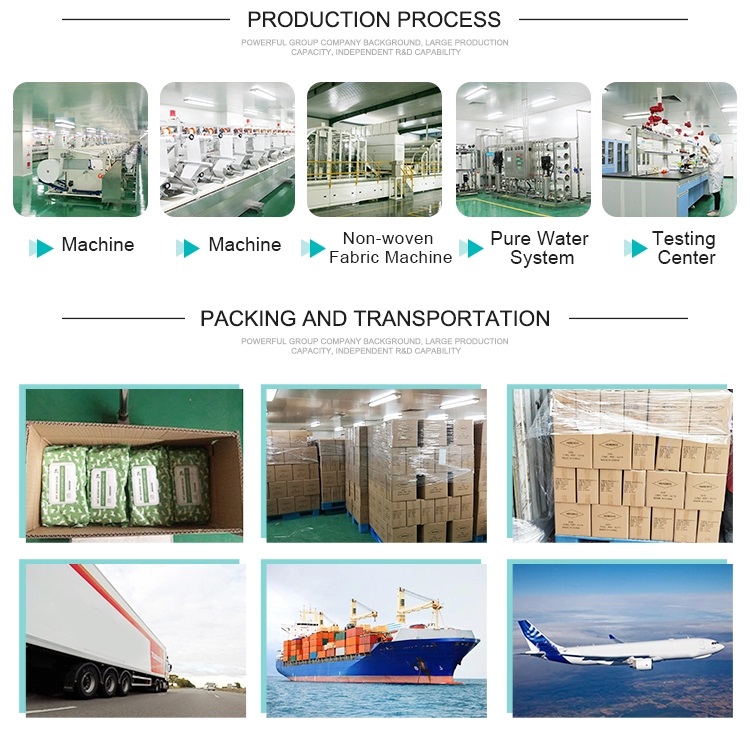 Q:Our company is trading company or factory?
A: We are factory, our factory is in Huzhou city, Zhejiang province, welcome to visit our
factory!
Q:Our products are manual or automatic production packing?
A:We have 8 wet wipe production line, wet wipe from cutting to add ingredient to packing all by machine!
Q:Compare with other wet wipe factory, what advantages we have?
A:We have 12 non-woven production line, our price and quality is more competitive!
Q:Does our ingredient safe?
A:Our ingredient meets China and Europe standard, will not harm our skin!
Q:If your order quantity didn't meet our MOQ, how to solve?
A:Welcome to contact us, we will tell you how to solve!